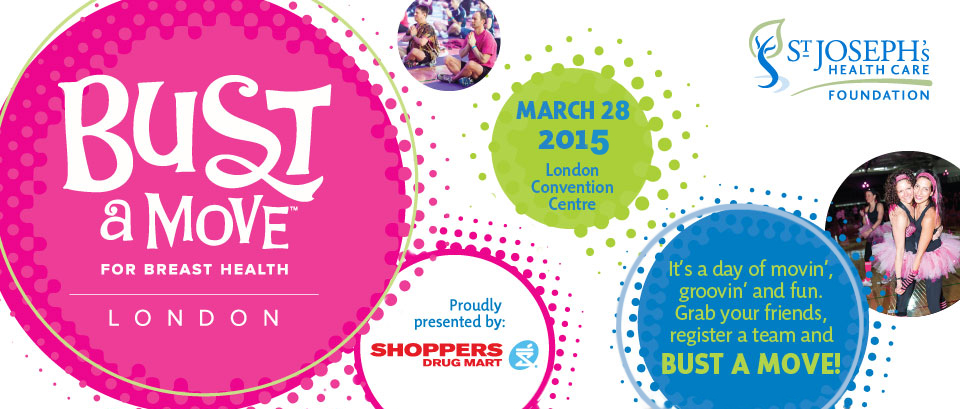 A few weeks ago we revealed the exciting news that the Finch Auto Group would be donating a car to support Bust a Move for Breast Health London. To be more specific, the eventual winner will get to pick from four different cars: a 2015 Mercedes-Benz CLA-Class from Mercedes-Benz London, a 2015 Chevrolet Silverado 1500 from Finch Chevrolet Cadillac Buick GMC, a 2015 Hyundai Santa Fe from Finch Hyundai and a 2015 Jeep Wrangler from Finch Chrysler Dodge Jeep Ram.
For those of you who are familiar with the Finch family's history of involvement in the London community, you will know that this particular cause is yet another in a long line of past community endeavours.
From 2004 until earlier this year the Finch Auto Group had been privileged to have worked with an entire generation of local students raising funds for Cancer research by donating vehicles annually to the Saunders Secondary School Cancer Campaign (beginning way back in 2004) and, most recently, to the Banting Secondary School Relay for Life campaign!
Of course, when we found an opportunity to take our community commitment to the next level, we simply had to take it! We are so excited to up our donation from an entry level vehicle with a price-tag below $20,000 to a vehicle higher-end model with an MSRP closer to $40,000! And, of course, with the upgraded prize will also come a HUGE spike in tickets sold and ultimately (and most importantly) more money will be raised for a great cause!!
Regardless, there is a tremendous buzz at each of our dealerships right now and a lot of it has to do with all of this Bust a Move excitement.
If you would like to purchase your ticket to win the ultimate contest, click here or e-mail Danna Dejong at danna@finchautogroup.com today!