When Jordin Finch called up Robert Edginton on Friday night to tell him that he'd won a brand new car from Finch Chevrolet through the Banting Relay for Life Cancer Campaign, Robert flat-out refused to believe it was real.
Robert, who had got a few tickets through his son-in-law who is a teacher at Banting, was on his way home from work on Friday evening when he got the fateful call. Robert assumed that it was a simple prank phone call coming from a friend of his, and he actually became so frustrated with the "prankster's" persistence that he handed the phone off to his wife. It was at that point that she confirmed that they had, in fact, won a brand new 2014 Chevrolet Spark from Finch Chev!
Robert stopped in to the dealership yesterday to pick up his grand prize and he certainly couldn't be any happier that it was all for real. He and Jordin even posed for a few pictures in front of the car.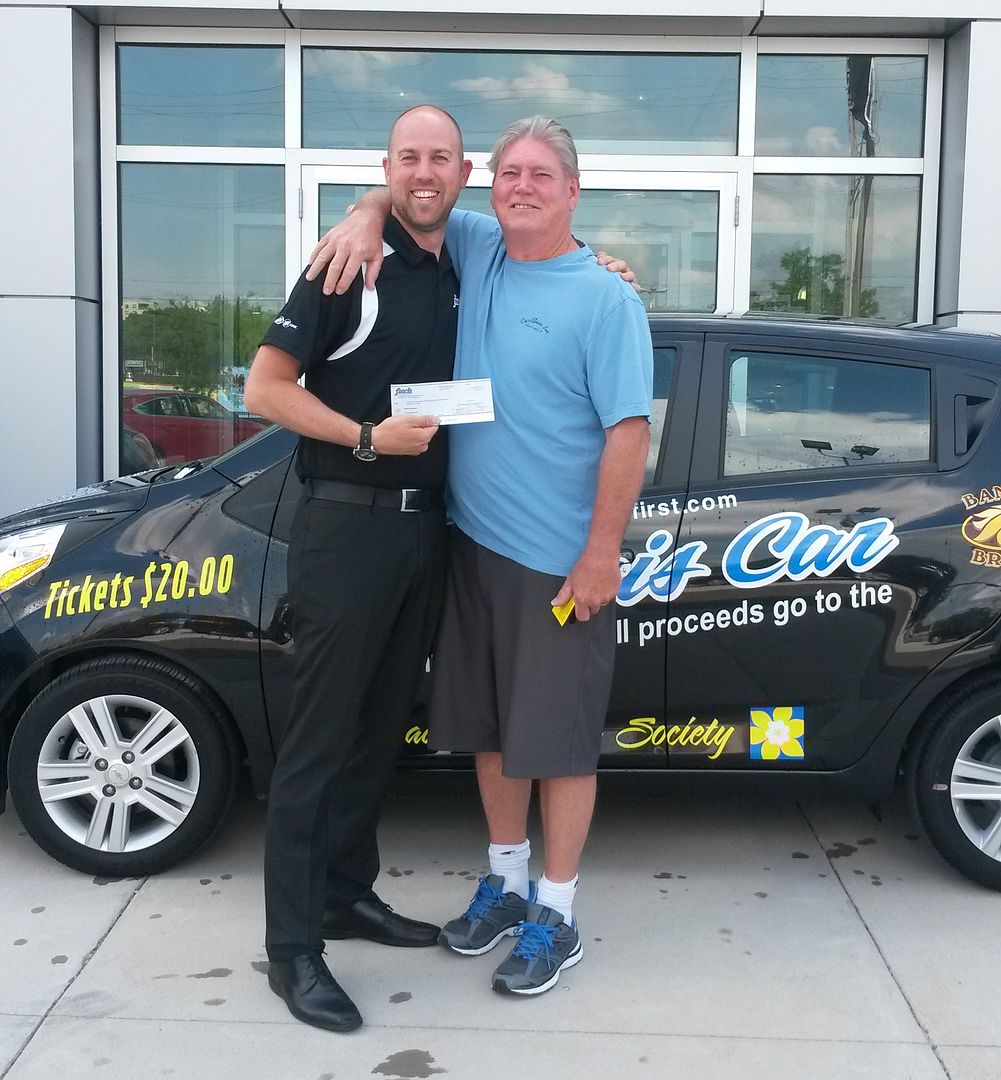 Finch Chevrolet is incredibly proud to have once again been a part of this fantastic Cancer Campaign and to help the incredible Banting students raise big money for a great cause. We'll be sure to let you know just how much money the Relay for Life campaign ended up raising once we get in the final numbers!